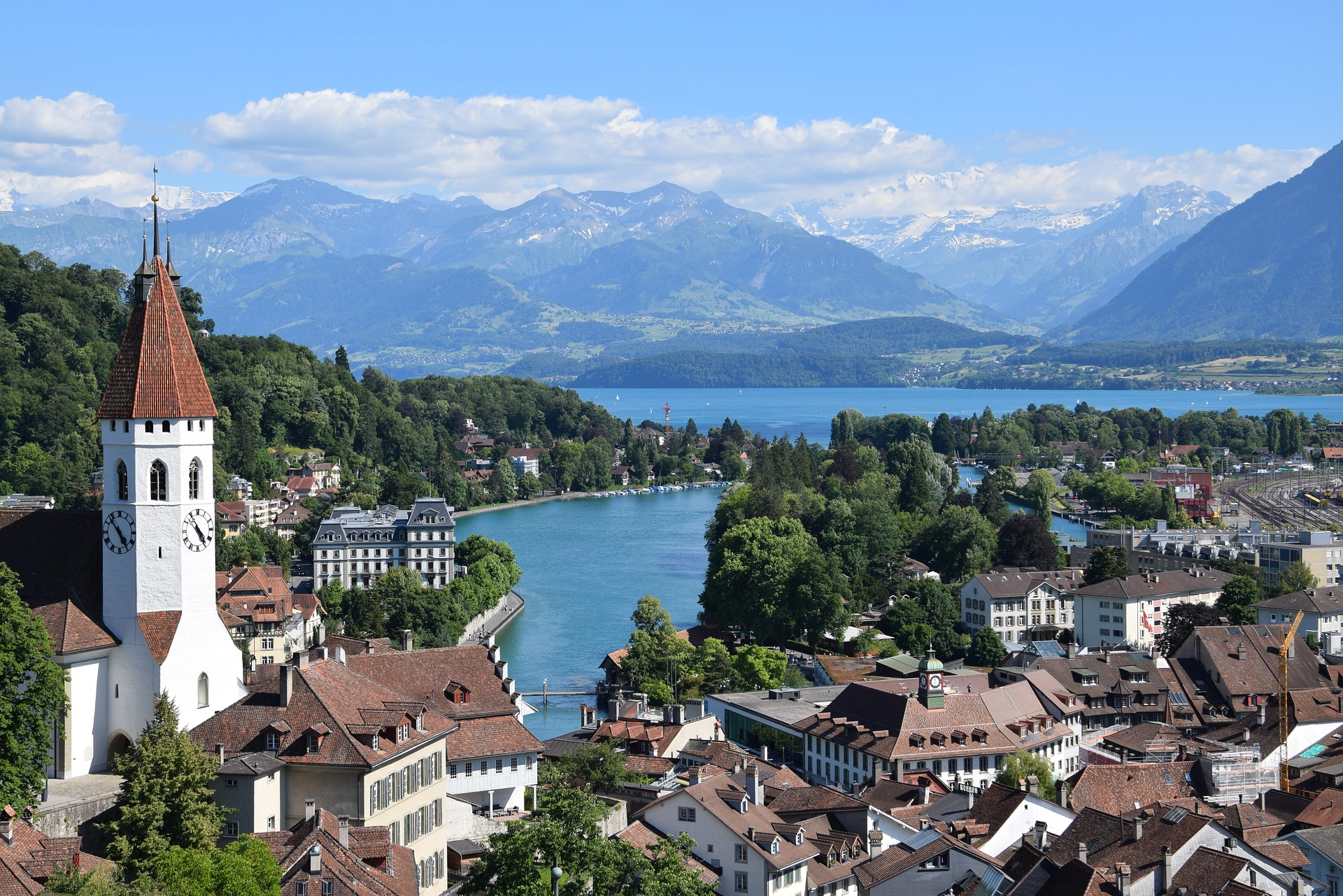 Beyond the French border is a land of immaculate beauty–Switzerland. When you think of Switzerland, what comes to mind? Chocolate, watches, banks? What I never imagined was such a spectacular place like no other–the Bernese Highlands!
Life, stress, daily grind–we all experience it! But sometimes you have to get away from it all and reconnect with your friends. So, when my friend Deborah from university days and her daughter, Dayne, called and invited me to the Bernese Highlands–Mürren to be exact–the answer was a resounding, Ja!
Beauty not to be believed
Switzerland is a vision of sumptuous magic! The snowcap mountains touch the sky and go on forever. From the freshwater dripping down the mountain streams to the sweet smell of pure air, a paradise steeped in natural beauty is just waiting to be discovered!
Our drive from Zurich to Interlaken was spectacular from start to finish. The winding roads with chalets right out of the book Heidi, along with the Alps etched in the background, made for the perfect Kodak picture. We stopped off the road to capture this precious moment and have a Swiss lunch with an amazing view of elevations beyond imagination. Later, we arrived in Lauterbrunnen and the real adventure was about to begin when we boarded the funicular to the mountains.
From the moment we boarded the funicular, we were in jaw-dropping awe. The delightful ride up the mountain was breathtaking from every vantage point. When we stepped off the final train to Mürren where we would spend the next three days exploring, the word "perfection" didn't even come close.